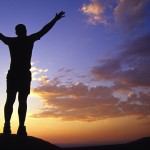 Before change can happen you need personal development. This is my firm belief and the reason why I created an online coaching business in order to reach more people to encourage personal growth and human consciousness.
When we are at peace with ourselves – we create peace with others. When we love our self – we can love others.
When we believe, trust and have full confidence in our self – we have the capacity to fully support the growth and personal development of others.
The more we learn – the more we learn how little we know. There is always a path where we can grow, expand and learn into the next phase of our lives.
Where do you want to be in your life? What is your next area of growth?
For myself right now, I'm learning the skills of delegation and strategies around online marketing. I know there will be a day where I will teach what I am learning – that is, what it means to turn up the volume and live in the mindset of abundance.