Why is it important to communicate essence?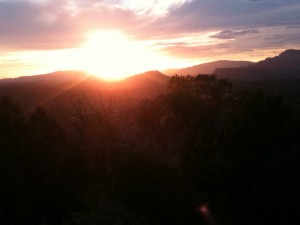 Most of the times we get lost in miscommunication, because we are not yet clear of who we are or what we represent. When you can articulate from your essence, you are building a sustainable personal branding from the heart of yourself.
The thing is that most self-employed feel that they are multitasking. You have different sources of income, engaged in different forms of project that change over time. You might have multiple websites and is wondering – what is the common theme in what I'm doing?
I know that we all sometimes gets confused or forget our track. How would it be to find it again?
To be able to clearly communicate Your Essence is the starting point for taking yourself into the next phase – in the Art of Manifesting.
Do you belong to those who are questioning why the Law of Attraction does not for you?
In this 90 day transformative group coaching program you are going to learn how to to bring the Art of Manifesting into your life. We meet in a small intimate group, max 9 members via Google Hangout. If you for any reason can not join one of the Tuesdays. No worries they will be recorded.
Create the change you are yearning for. Sign up for Your Essence Group Coaching Program. This is what you will learn:
Discover Your Essence – learn more about who you truly are as a human being. When you can articulate yourself from your essence, others will be able to feel you. As a result you will make a different impact, creating new results on what you want to see happen in your life, business and relationships.
Identify Your Blocks – learn more about the energies that is preventing you from fully being you. When you are learning what is stopping you there is a gateway how to overcome them. We work with Theta Energy Activation and give you vibrations that will serve you in the transformation.
Processing Your Blocks – as a result of the energy activation it will be easier to process the remaining resistance. During this session you learn to let go of subconscious fears that hold you back from alignment with your essence.
Exploring Your Sacred Financial Archetype – we all know how it is with money issues. It can be triggering, right? As a part of this program I'm going to give you insights that will be life changing when it comes to your attitude and patterns of behaviour with money.
Setting Vision and Goals – from this perspective it's easy to set new visions in harmony with who you are and what is being representative of you. Here you find your own unique style of making business that is based on the articulation of your essence.
Partnership of Gratitude – you will be assigned a partner that further support you in the process of learning to surrender into the voice of your essence. You will be introduced to the basic principle of the Art of Manifesting, and learn how to let go in order to receive.
Your Essence is a program for you who wants to be able to clearly communicate not only what you are doing, but also who you are as human being.
The truth is – when you are able to communicate from your heart instead of your mind, you will make new impact – in your business, life and relationships. Imagine what you can do with this impact!
Maybe your essence wants to take expression in your slogan or tagline and yes, it is part of your business goals. Maybe it wants to be communicated in your mission and vision. Whatever form it will take  – just know it is the right one, since it is expressed from YOUR Essence.
Learn how to BE truly YOU and learn to let go in order to achieve what you truly want!
Join in this four week coaching intensive where you take yourself to a whole new level… and please don't feel frustrated if you will miss one of these calls, they will all be recorded.
Webinar: Starting in August on Wednesdays
Time: 8-9.30PM CET, 11-12.30 AM Pacific, 2-3.30 EDT
Your investment: $1,295