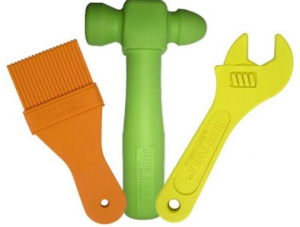 For the last few weeks I've been talking about change.  Today is about what we can learn from theoretical tools for change that are developed from previous studies of organizational change.
Change Process
Kotter (1995) made a study of over 100 companies in various industries and their approach to create change processes.  He claimed that its important that the companies divide the process into different phases and assign the change enough time.  The different phases is seen as an eight step process that assists in organizational change.
Step 1 – Establishing a sense of urgency
Step 2 – Forming a strong guiding coalition
Step 3 – Creating a vision
Step 4 – Communicating the vision
Step 5 – Empowering others to act on the vision
Step 6 – Planning for and creating short-term wins
Step 7 – Consolidating improvements and producing still more changes
Step 8 – Institutionalize new approaches
Here we can see that part of these steps is representative for coaching as well.  The reason why a client wants to hire a coach is that there is a sense of urgency – for instance; I want to lose weight.  We are forming a coalition in what we call designing the alliance.  The next step is to create a vision and have the client communicating and owning the vision.  Who will I become if I'm losing weight?  We are now ready for step 5,  empowering for action to act towards the vision.  In this context a clear strategy is created with long term and short term goals.  We are now together, consolidating improvements and seeing what other results will happen when the client is losing weight.  From this a whole new approach has become realized.  That this may not be an issue of losing weight, it is a question about how I respect myself and how I care for myself.
Other tools for creating change that might be more popular are found in the SMART model, developed by Latham and Locke (1990) who argue that smart, formulated goals facilitate project work and make them concrete.  Concrete objectives allow project members to know where they stand in relation to the project plan.  SMART-model is commonly used by coaches as a way to create accountability with their clients.  The letters symbolize five different criteria:
S = Specific.  The goal should be well defined and clear.
M = Measurable.  The goals need to be measurable in order to evaluate.  When you have something to measure, you will know if the goals are attainable.
A = Accepted and in some circumstances this letter represents Achievable, which means that everybody involved must agree upon the goals when they are set.
R = Realistic.  Goals should be realistic in relation to resources, financial knowledge, time and the project team process.
T = Timed.  There is a specific time limit for the project, where the result could be measured.
For a coaching client the SMART goals could be defined according to the following:
"Before the end of this summer, 31 of August,  I'm going to lose 10 pounds."
This is a clear goal, losing weight is specific, its measurable, achievable and even realistic with a clear time limit when the measurement can take place (weight control).
Here you see the relationship between organizational change processes and individual coaching.  What I love with coaching is that it has the capacity to transform people's lives.  It does not focus on changing the behavior, it focuses on changing the value system that exists under your behavior.  Working with someone that uses tools (for instances EFT, Hypnosis or Theta Healing) which can help you with accessing your subconscious values, belief systems and combining that with coaching, then it is an easy way to reach the break through you want to see happen for yourself.