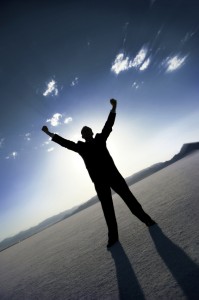 Over and over again, I come back to the question – what attracts people to work with me? There are many reasons why people look for a coach. But, I came to a point where it became important that I define what kinds of clients are attracted to the work I'm doing? What is the major reason people search to work with me on a one-on-one basis?
I have discovered there are three different type of clients drawn to me:
Those who are stuck, lost and can't find direction in life.  They are employed or self- employed, but usually it is the former category. What they have in common is that they are looking for some kind of guidance and direction in life. They are looking for a break-through in some way, but they don't know how to find it. They are not aware that they are trapped within their comfort zone.
Self-employed individuals who want to establish a business. Usually they need to transition their perspective from being employed to being responsible for attracting your own income and learning the skills necessary to run a business. I help these people explore their own fear – the subconscious fear that prevents them from progressing the way they want. I help them uncover what it is that stops them from taking the bold steps to make a name for themselves and meet their business goals.
Those who knows that the key to success in life rests in their own personal growth. They like to discover what they do not yet know about themselves.  They are looking for expansion in some area of their life, how to excel as a human being or how to enjoy more of what it means to be a human being. In this category, we find the leaders. Leaders who wants to create something in their every day life and those who are already doing it. Coaching for them becomes the access point for learning something about themselves.  These individuals are living with change, riding on change and facilitating processes of change. They are looking for what's next and understand that change is not always comfortable.
Do you see yourself in any of those categories?